All,
I finally got a chance to update the connecting trains search on ASMAD.  Now it will automatically list missed connections in red where the arrival information is known.  Sometimes only departure data is known for the first train, and in those cases likely missed connections are displayed in orange. 
I also include the count and percentage of missed trains at the bottom of the table, like this: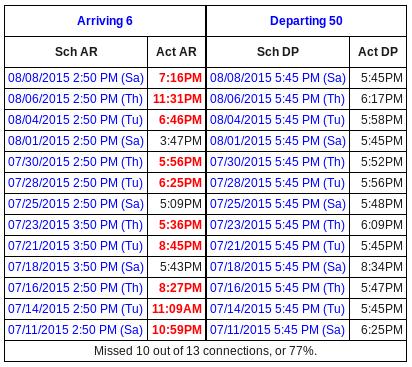 JB started gathering additional info in the Amtrak Status Maps beginning in late May for this improvement.  (Some missed connections may not be automatically flagged before then.)
It was a good suggestion by a few people.
CJ