Grace and Alan at breakfast on the Lake Shore Limited on Oct 3.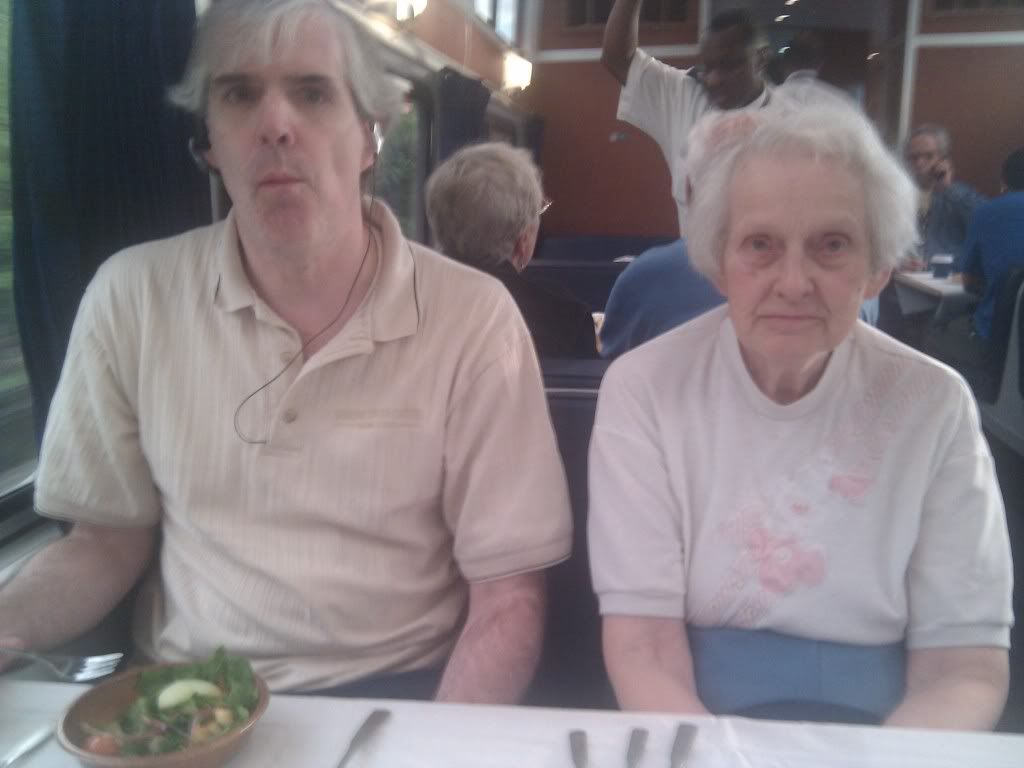 The gang of the Southwest Chief at Raton, New Mexico - temperature 29 degrees!!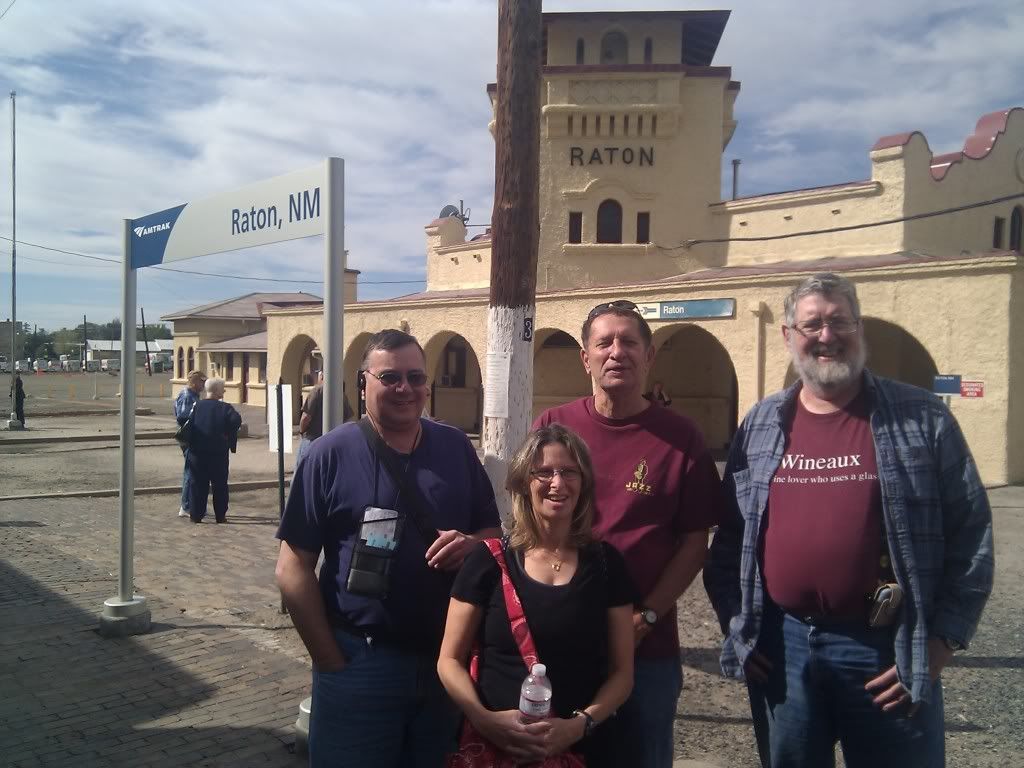 Penny, with MAP in hand and Kevin about to go to Whole Foods!!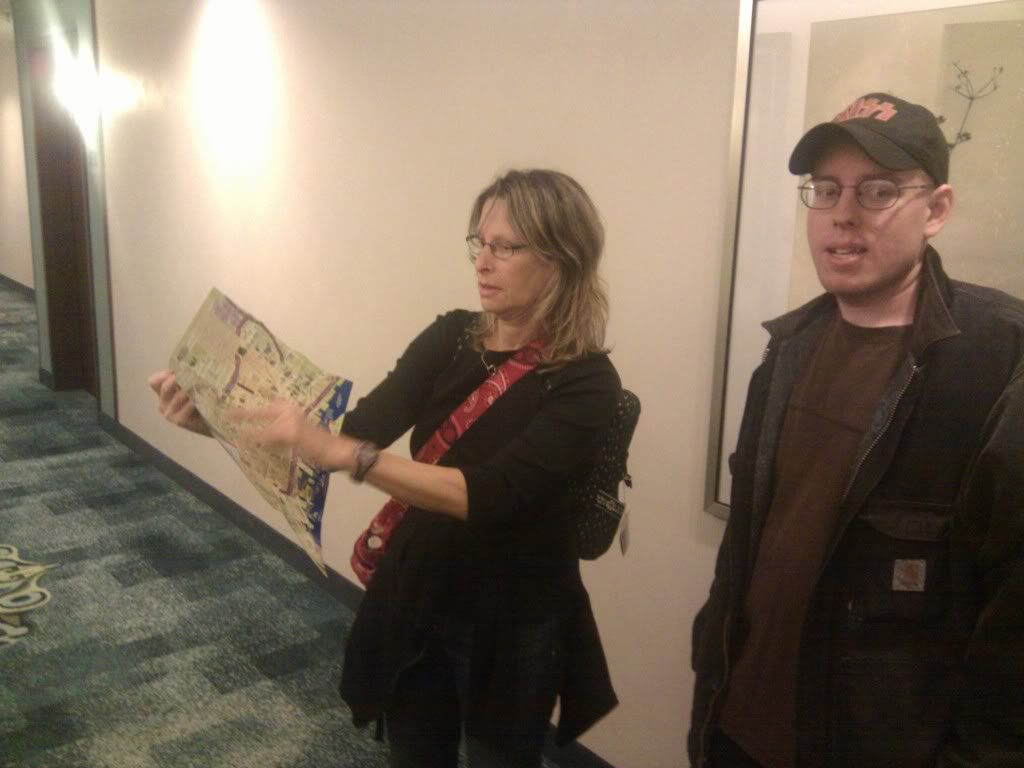 PS - She made it fine without any Wrong Turns!! Yea!!
More to come!!